Introducing an NLP Training unlike any other …
Advanced Hypnotherapy in Melbourne
My Hypnotherapy practice in the Melbourne CBD is focused on providing you with the best possible outcome in the shortest possible time frame. At the same time I want the process to be as pleasant as possible for you.
To achieve these goals I use the most advanced hypnotherapy techniques available and apply them with the German precision that was an important part of my upbringing.
Your Mind is a precision instrument and requires precision intervention for maximum benefit.
"There is no illness of the body apart from the mind." — SOCRATES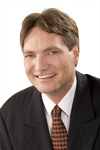 Klaus Ruhl
Certified Clinical Hypnotherapist
Over Twenty Years Clinical Experience
Founder of Emotional Awareness Therapy
Melbourne Hypnotherapy – Experience Counts
My Aim is to be the Best Hypnotherapist in Melbourne.
I have a passion for unlocking the true potential in my clients. That is why I offer a 100% money back guarantee for all my services. If you are not 100% satisfied with my service you have seven days to request a full refund.
I can't be fairer than that, can I?
With over twenty years of Clinical Hypnotherapy experience in Melbourne you can be assured that you will receive excellent service and attention to detail that is so important in ensuring lasting positive change.
I combine my background in large complex corporate IT environments with my extensive knowledge of the human mind to practice "Software Engineering of the Mind", the precision application of advanced hypnotherapy techniques for maximum benefit.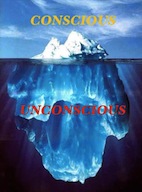 My Passion is to Unleash your Full Potential.
Melbourne Hypnotherapy – What is Hypnotherapy?
Hypnotherapy is the use of hypnosis for therapeutic purposes. If you are unfamiliar with hypnosis please read our article on "What is Hypnosis?" first.
The use of hypnosis allows me to gain access to the unconscious mind directly. This allows us to make rapid changes. Any therapy that engages the unconscious mind tends to be much faster than conscious therapy.
Your unconscious mind is directly responsible for your physical health. It is also responsible for all memory storage. During hypnotherapy I communicate directly with your unconscious mind. This allows us to make powerful changes quickly and precisely.
Melbourne Hypnotherapy – Fast Results
By engaging your unconscious mind directly we can quickly release suppressed emotions such as anger, sadness, frustration, anxiety, depression and other debilitating emotions. Suppressed emotions are one of the most common causes of self-sabotage.
Modern hypnotherapy techniques such as Timeline Therapy allow me to turbo-charge the therapeutic process. This further accelerates the rate of progress you experience through hypnotherapy.
Once emotional pain has been released you can easily let go of any belief that are holding you back in any way.
When your emotional pain is cleared and your limiting beliefs have been replaced by empowering beliefs then you are well on your way to unlocking your true potential.
Hypnotherapy techniques are one of the fastest ways to experience lasting positive change
Get started Now! You will love my enjoyable and effective Hypnotherapy treatments in my conveniently located Melbourne CBD clinic.